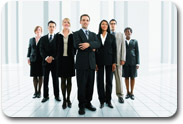 Welcome to Young Urban Professionals Meet (YUPM), a team of young urban professionals passionate about networking and meeting new people.
YUPM is the result of one person's dream to bring young professionals between the ages of 25-35, from various industries and backgrounds, together yearly to get connected and stay connected.
Looking to volunteer?
We are currently seeking volunteers to help with all areas of event planning including: sourcing venues, lining up speakers, and conference scheduling. Please contact us at info@yupm.com to inquire about current and future volunteer opportunities.
YUPM Travel Network
Karen, YUPM Founder shares wonderful experience in her travels. She recommends places to eat, places to stay (bed and breakfasts, her favourite!), attractions to visit and more. Photos fill this blog.
---